Levels of Plating
Here you'll find a quick guide to the different types of metal plating. The info in this guide will explain how different types of plating hold up to daily wear and metal sensitivities. There will also be a composition breakdown so you can better understand the amount of gold used in each application and how it affects cost and quality.
At WyntersEnd Workshop, we are constantly seeking to improve our quality in order to increase the longevity of our pieces. Not only does this provide more value to you but it's better for our environment too! Taking measures such as these helps us fulfill our company's goal of increasing sustainability while improving our offerings. A WIN-WIN!
Feel free to download this picture as a quick reference and read on to learn more about the differences and what they mean.
Available Upgrades!
Alternative Hardware/Findings
Vendor:

Regular price

Sale price

$6.00 USD

Unit price

per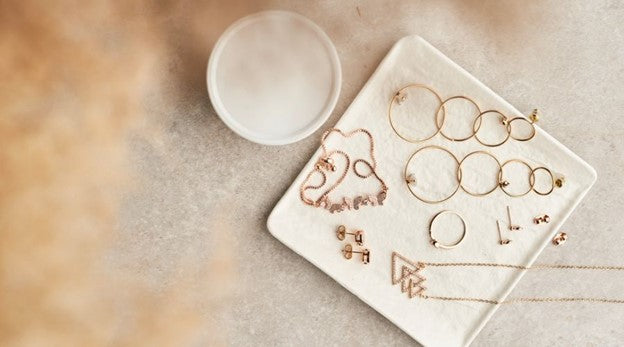 Gold-Filled Jewelry
Looking for jewelry that is durable, water-proof, long-lasting, very hypoallergenic, and won't tarnish? Check out our Gold-Filled pieces designed with longevity and quality in mind!
Button label